These are our Rubber Tracks
Rubber Tracks for public works machinery, high quality, direct from OEM manufacturers.
Quality and manufacturing supervised by our highly experienced technical team and under ISO9001 and higher quality standards.
Warranty against all manufacturing defects, complying with all quality standards and recommendations for use up to 15 months standard (up to 24 months optional).
Large stock available , with all measures from 150mm to 500mm wide, immediate availability, with deliveries in 24hrs.
If you need any other measure not available, we will find it and always at the best possible price.
Technical support with great experience, to solve your doubts at the moment on any machine, making sure that you are going to mount the correct measure, or an alternative measure that is recommended.
Maximum Quality Version : With the best materials and Robustness, TOPTRAX presents the best Market Quality, at a good price.
New Optimal Version
: The new line of
TOPTRAX
Rubber Tracks in OPTIMA version introduces technological improvements in Manufacturing, Structural Optimization, Reinforcement in critical areas, Optimized Chain Weight, reducing unnecessary parts, at a more competitive price and with the same Guarantee that our version of Maximum quality.
Resulting in the best relation Quality - Price of the market.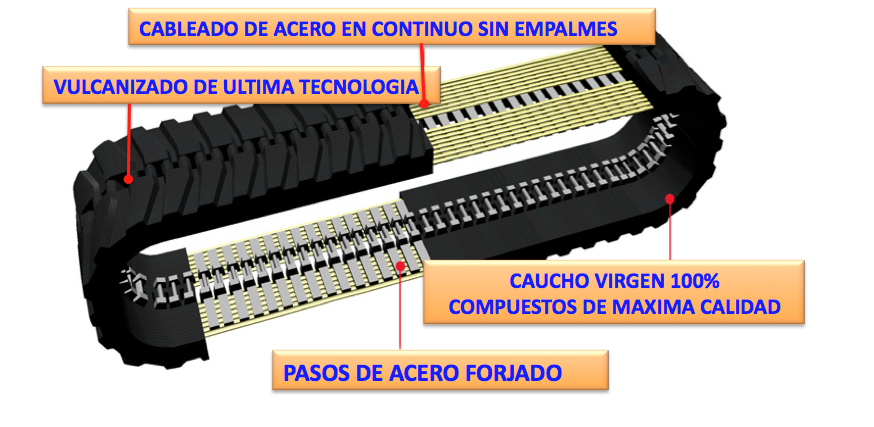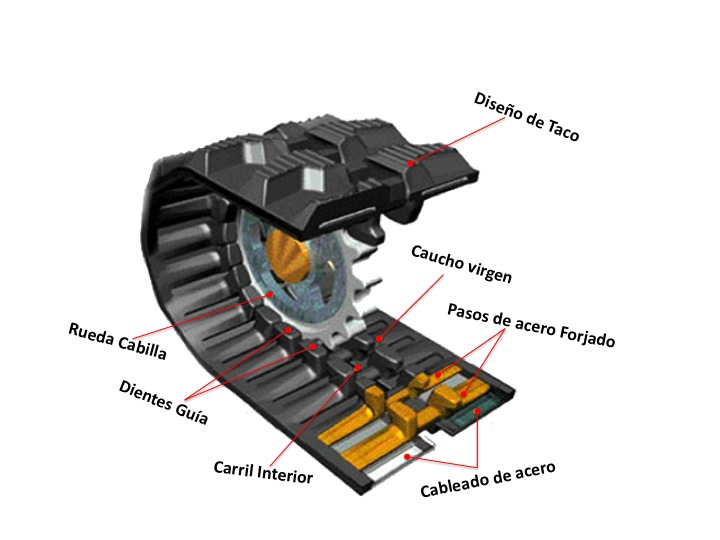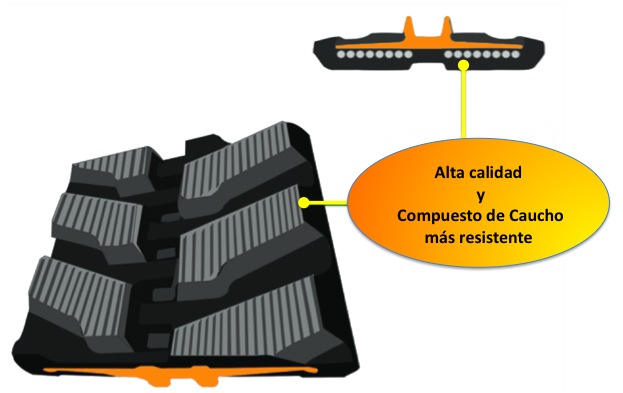 Select the measurement you want to see